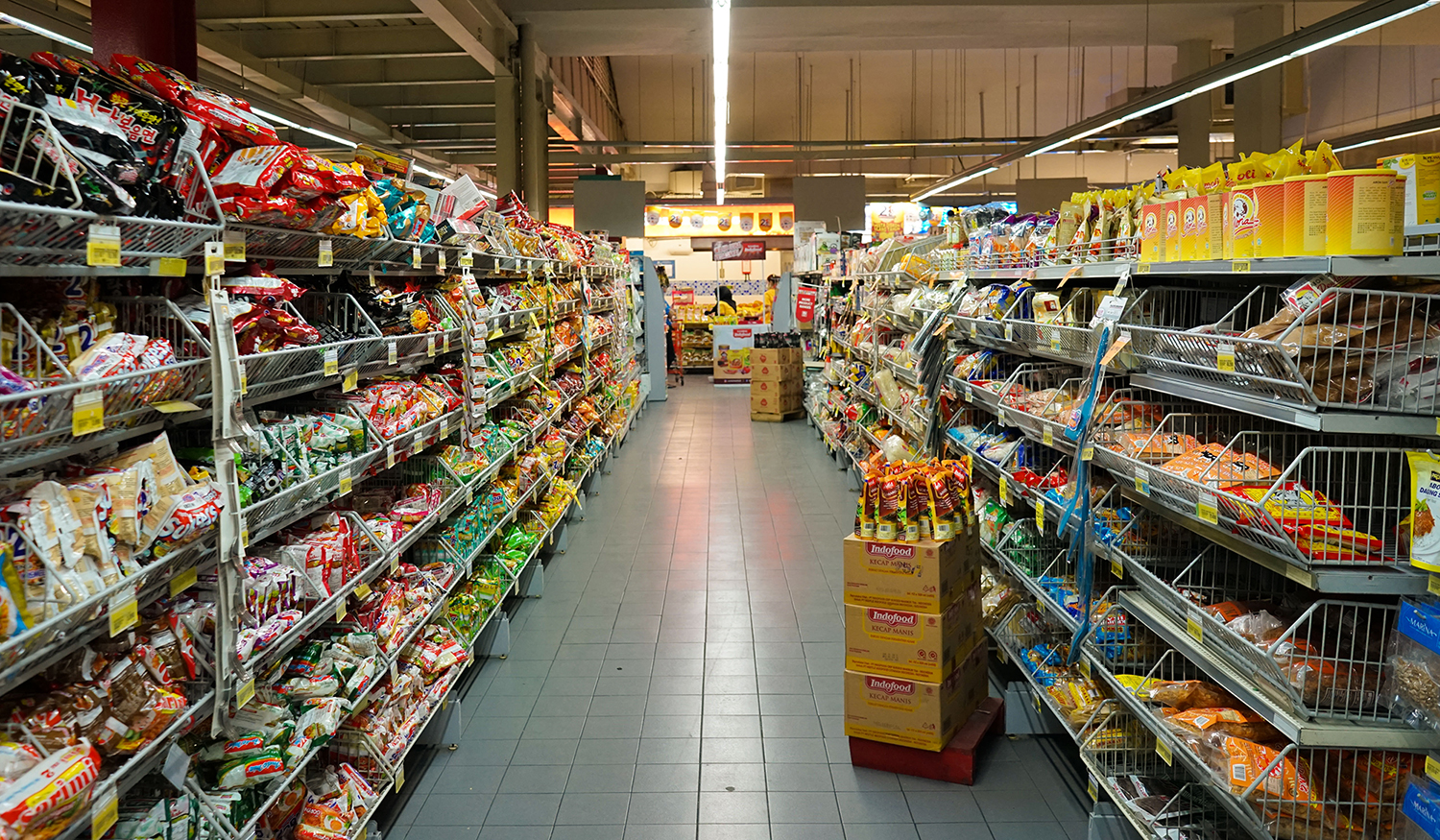 Would you like to display the food and snacks sell in an attractive way? Check out food display stands! In this guide article, we'll tell you everything you need to know to choose and use the perfect food display stand for your processed foods, beverages and snacks.
Introduction: Customize display stand is the main tool in promotion plan of processed food and beverage. Whether you are a food processor or going to make outdoor promotion, how your product is promoted can make or break your brand success. One of the most important tools in your promotional arsenal to create an attractive and appetizing is food display stand. Various of shapes, sizes and materials for display stand can be used to showcase everything from processed foods to beverages. we'll explore choosing and using the perfect food display stand for your needs.
Choose the right food display stand
When it comes to food display stand, we think the right construction for your display is very important, and the material of base can make a big difference in overall look and appearance of your display. Here it is some food display stand materials classification:
Wood: Wood is a classic and structure to stable choice. It provides a warm and better look and heavy-duty product display. Although wood materials is heavy, they are make strong for display stand and some structure cost less than others.
Metal: For a modern and industrial design, metal also is a great choice. Iron board with powder coated is welcome by customer, it can be made into various shapes of craft structures, and lighter than wood and easy transportation. If you want a high class and stunning appearance, we recommend stainless steel because it has better durability and a clean looking. The surface treatment is more detailed, and the appearance is more high-end. But the cost is very high.
Acrylic: If you're looking for something lightweight and easy clean, acrylic might be another choice for you. It has a lots of colors with solid and translucence. The surface treatment is smooth and the colors are bright, which can make your food display stand better match your brand or theme, but it is obvious that the cost is also high as stainless steel, especially when dealing with complex shape and irregular structure.
Glass: For a truly elegant and delicate looking, look no further than glass material. However, keep in mind that glass is probably the weakest compared to other materials, so it may not be the best choice for main material from customer choice, mostly it just for option and decoration of display design.
Size and Shape: Finding the Right Place for Your Food Display
Another consideration is that the size and shape when you choosing a food display stand. Here are some factors you need to balance:
How many products will you be displaying?
Please make sure that your display stand will not appear cluttered or overcrowded. TP Display can help you design a more suitable display rack according to the size and quantity of your products, including the number of shelves or hanger hooks.
How will the display stand fit into your product theme and design concept?
We think the answer is the color and style of the display stand. If you have concerns this, TP Display can try the best to match the reasonable design with your other display elements to complement each other.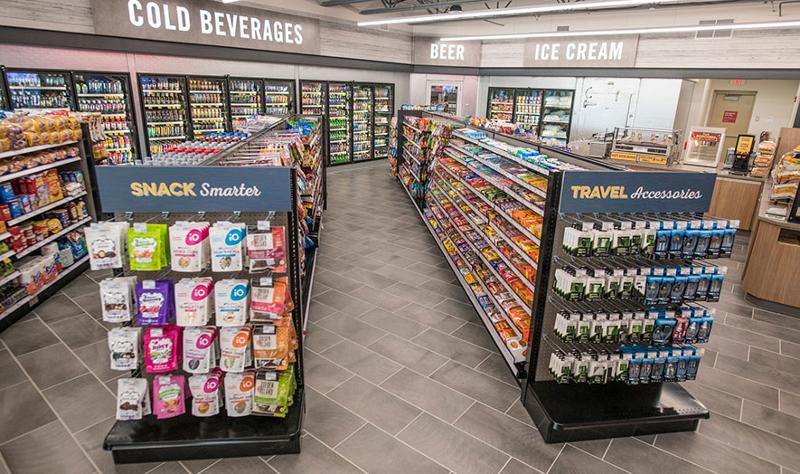 Use your food display stand
Setting the Stage for Promotion: Creating an Attractive Food Display
We suggest start with a clean and organized workspace. Choose a color scheme that complements your product and branding, then add interest to your display by choosing the most suitable and prominent place to place your display stand, the last we choose to add lighting design to highlight your product, make it look better and achieve the best performance.
Keep updating the way your display stands are placed to keep customers interested
We suggest you can change up that showcase your products from time to time. Keep your food display stand new and interested, it can help attract new customers and let old customers buy-back again and again.
Here are some advises for enhance your display:
You can design more and more accessories for optional lead to more combinations can be added, such as wire shelves, hooks, hangers, wire baskets and adjustable in the height of display stand.
Try more and more different colors for combinations, materials and shapes to create a new look. Or you can try different types of display stands, such as wall-mounted or countertop display racks to increase the variety design of display.
Please keep going and explore the many options of stand and start displaying your brand promotion plan! Choose us! TP Display, we can provide professional, efficient and thoughtful service for your promotion plan, we would give you one more choice and one less Annoyed display stand suppliers.
FAQs:
Q: What products can be displayed on food display shelves?
A: The food display stand can be used to display processed food or beverages, including snacks, candies, seasonings, tea bags, wine, vegetables, fruits, sauces, biscuits and more.
Q: Can the food display stand used for outdoor promotion?
A: Yes, many food display stands are designed to be portable and durable enough to be used in outdoor such as holiday promotions, fairs, hypermarkets, retail stores, and candy carts.
Q: Do I need to purchase a individual display stand for each product?
Answer: No, many food display racks are designed for multiple products at the same time, and change the price tags, poster graphics regularly, making them a versatile and economical choice when you use it.
---
Post time: Apr-01-2023